Caridad China Restaurant
108 Graham Ave, Brooklyn, NY 11206
Order now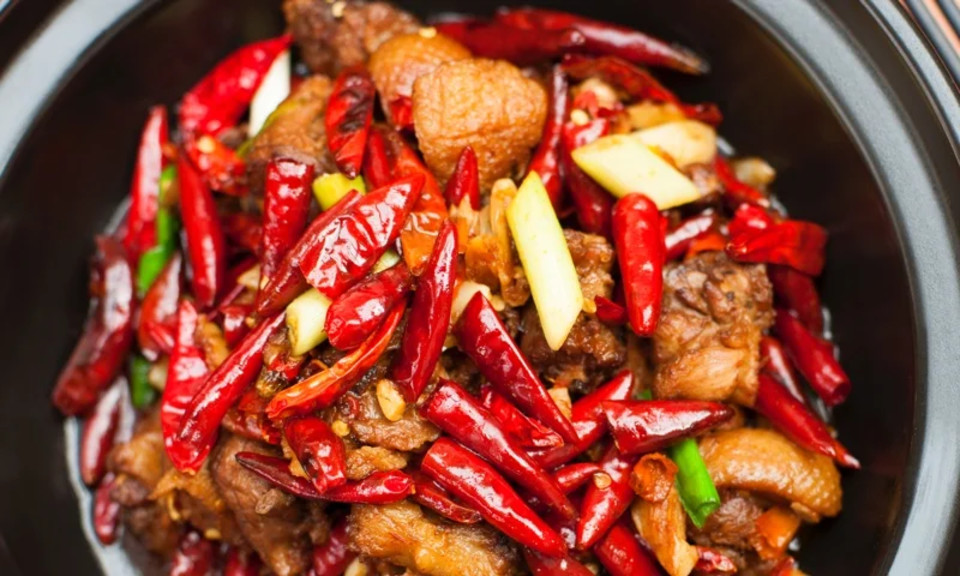 Jojo
Great Portion! Amazing Flavor! Pricey but you get enough food to balance the price. This place reminds me of Leon De Oro (which is no longer opened in our neighborhood) Just delish! If I could take half a point I'd deduct it only bcuz they omitted something in my order that i specifically asked for in the "instruction" ... but I got over it .. The food was too damn good to get mad LOL .. The Steak and Onions?? OMG YUM ... Mofongo? to Die for! In my opinion, all of it is worth every penny and i'm super picky, since i'm a latina that cooks with a ton of spices! and Flavor is key! Thanks Caridad! and staff? They are great!
Jennifer
The best Chinese take out style food Ive ever had. Nothing breaks my heart more than sesame chicken with nasty pieces of chicken, this place not only had great chicken but the sesame sauce was thick and flavorful and the portion was HUGE. I also loved the egg roll. Its huge and not a traditional egg roll at all. Idk what is on the inside but its really good. Its almost like a Latin egg roll. Lol. Overall it was great my only negative is not enough broccoli in the sesame chicken.
Blanca
I love their food. It's well seasoned and very tasty and you get a lot. I had a question about my order because of allergies and the young lady who answered the phone was very helpful and courteous. I will continue to order from them. I give them 5 stars plus.
Aidan
As someone who has struggled to find a good Chinese delivery restaurant in my area, I have to say, this place is the real deal. Food is always on time, everything is delicious, and you get a lot of food for your money. Love this place!
Alexis
Best Chinese food EVER!! And the delivery is so quick!!! I've ordered from them twice and both times the delivery came after like 25 minutes!!!
I found my new favorite Chinese food spot!
Christina
Hands down the BEST General Tso's in the area. Food tasted fresh, yeah its greasy Chinese but it tasted like it was made that day and with quality ingredients. Portions are HUGE of rice and chicken for a great price. Also the cut up chicken into smaller pieces so its not those huge annoying pieces that are super breaded. Would have liked more than 3 pieces of Broccoli but thats just me trying to be a tiny bit healthy lol. Crab Rangoon was blah and they gave a cheap duck sauce for it instead of actual sweet and sour so that was a miss. However, I definitely will ONLY be ordering from them when I'm craving Chinese.
Martin
First time ordering from them as I'm on the hunt for the best General Tso's in Williamsburg. Was better than average, the fried rice together though made it a bit heavy but that was my own fault for not getting plain rice. But the portion size was HUGE. And I thought it was great value for money. Will be ordering again. Also came in 30 minutes when their time said it would take an hour.
tom
Best cheap Chinese food I've had in Williamsburg after living here for a year. The Sesame Chicken/General Tso's/etc. come in huge portions with delicious meat. None of that questionable chewy beat you often get from other places.

They're also really quick in terms of delivery and the food is always steaming hot. 10/10 have ordered and will order many times over.
Al
After trying pretty much every Chinese place in the neighborhood we finally found our go-to spot! Always fresh, arrives hot, super tasty and no "regret" the next day (if you catch my drift). Prices seem a little high but the portions are huge, easily double the size of other places. Five stars, highly recommended
William
I accidentally ordered this food to the wrong address. Graciously, they accommodated me anyway, and delivered the food to Crown Heights which was well out of their range.
Thanks for dealing with my mistake!
The food was excellent and the portions were very generous.
About us
Asian, Chicken, Chinese, Dinner, Lunch Specials, Salads, Seafood
Today

Delivery: 12:00 PM - 9:45 PM

Takeout: 11:00 AM - 10:00 PM

Delivery

Monday:

12:00 PM - 9:45 PM

Tuesday:

12:00 PM - 9:45 PM

Wednesday:

12:00 PM - 9:45 PM

Thursday:

12:00 PM - 9:45 PM

Friday:

12:00 PM - 9:45 PM

Saturday:

12:00 PM - 9:45 PM

Sunday:

12:00 PM - 9:45 PM

Takeout

Monday:

11:00 AM - 10:00 PM

Tuesday:

11:00 AM - 10:00 PM

Wednesday:

11:00 AM - 10:00 PM

Thursday:

11:00 AM - 10:00 PM

Friday:

11:00 AM - 10:00 PM

Saturday:

11:00 AM - 10:00 PM

Sunday:

11:00 AM - 10:00 PM